When pioneer surfer Greg Noll wasn't charging down the face of a wave or shaping longboards, he made a number of films, highlighting surfing and fellow pioneers of the sport. In "Search for Surf," Noll meets up with Bruce Brown – creator of the acclaimed surf documentary "The Endless Summer" – to rekindle the memories.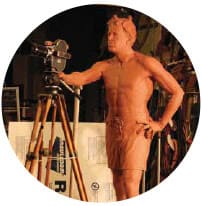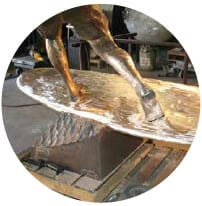 "So many classic guys and surf spots," comments artist and veteran surfer Bill Limebrook, watching Noll's film. "I was able to see the first good image of pro surfer Ron Drummond in this video," says Limebrook, who's creating a series of ten sculptures that pay tribute to surfing icons, including Drummond, for a public park that will border South Cove. "I was beginning to think there were no pictures of him, thankfully, I found one." Other surfing legends that will be featured in the park include Phil Edwards and Bruce Brown.
Watch Greg Noll's "Search for Surf" here.